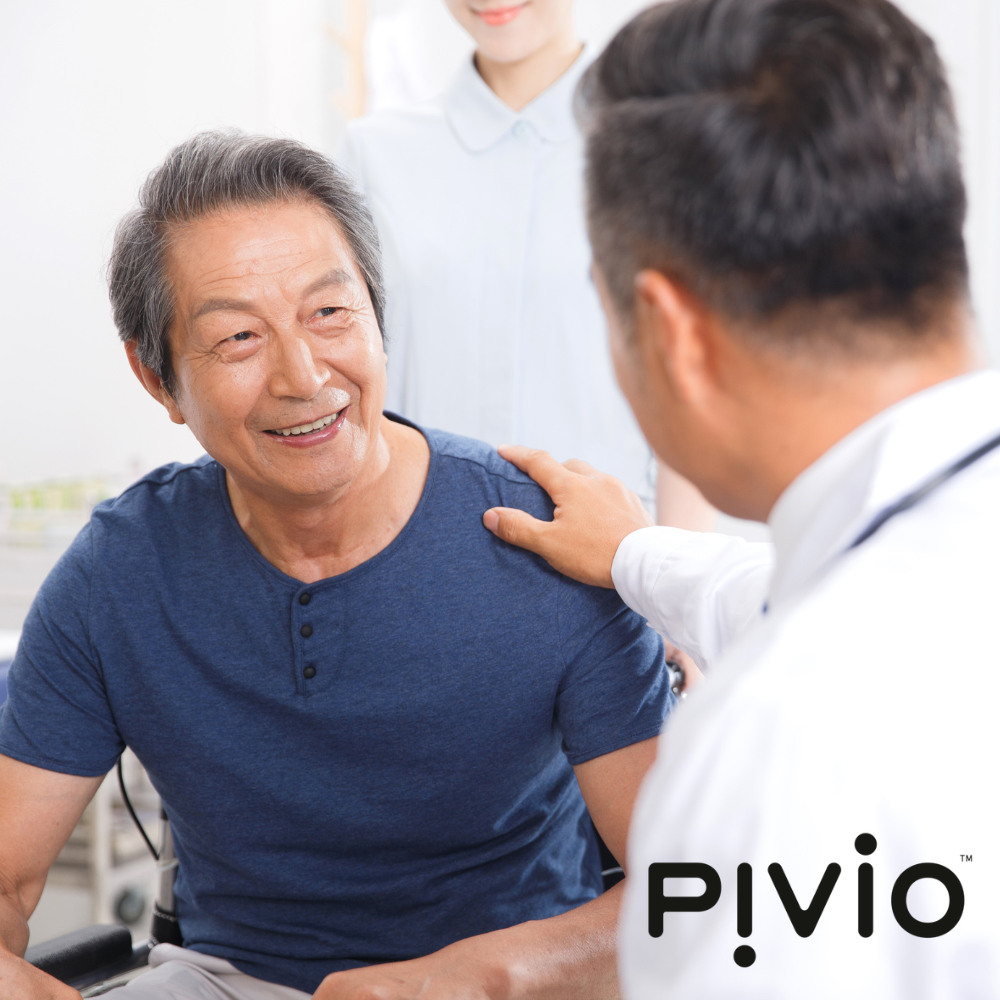 Staying at the forefront of research and discovery is critically important to all of us at Lifestyle Medicine Institute (LMI). We are proud that many of our Pivio experts are published researchers, offering significant contributions to the lifestyle medicine community. Recently our Medical Director, Dr. Salvatore Lacagnina, DO, DipACLM, was a featured author in an exciting article "Medication Deprescribing Among Patients With Type 2 Diabetes: A Qualitative Case Series of Lifestyle Medicine Practitioner Protocols." See below for important insights from the article, and what this information means for the future of medicine.
Medication Deprescribing
A core tenet of the study, Dr. Sal and other lifestyle medicine colleagues focused on how they could lower the need for medications typically prescribed to Type 2 Diabetes patients in favor of lifestyle medicine modifications. Medication deprescribing is a planned and supervised process of dose reduction or discontinuation of a medication that may be causing harm or no longer providing benefit to a patient.
The goals of deprescribing are to manage polypharmacy, reduce medication burden, and improve patient outcomes and quality of life.
Lifestyle Medicine Approach
During the medication deprescribing process, Dr. Sal and his colleagues pivoted their recommendations to evidence-based lifestyle medicine approaches. The primary elements of the approaches include:
Whole-food, plant-based eating plan
Regular physical activity
Restorative sleep
Stress management
Avoidance of risky substances
Positive social connection
You'll see that these are the same pillars that we use in the Pivio solution, as a way to pivot toward optimal health. Whether individuals are on the Pivio journey to reverse chronic diseases like Type 2 diabetes, heart disease, etc. or seeking a more complete and transformed lifestyle, these are the proven pillars for success.
Impact of Lifestyle Medicine Approach on Type 2 Diabetes Patients
There is a significant need for lifestyle interventions as a solution to Type 2 Diabetes. According to the CDC,
>34.2 million Americans are living with Type 2 Diabetes
Type 2 Diabetes is the seventh leading cause of death in the United States, with >83,000 individuals losing their lives to the disease in 2017
The total estimated cost of diagnosed diabetes in 2017 was $327 billion, with $237 billion in direct medical costs and an additional $90 billion in decreased productivity
During the deprescription process, the cited physicians (including Dr. Sal) prescribed a lifestyle medicine approach similar to the one described above, focused on spending more time with their deprescribed patients during this period, increased the frequency of their interventions, and provided a higher level of monitoring and care.
Overall, of the nine medical providers involved in the study, the following results were shared:
Three practitioners reported perceived positive effects related to weight loss and reported cost savings
Four providers reported positive effects associated with reduced medication burden
Two physicians reported perceived benefits connected to patient empowerment
Two experts reported positive effects related to hypoglycemia avoidance
Remarkably, other than provider/team members access challenges and pushback from insurance companies, no perceived negative effects were reported with the lifestyle medicine approach.
What This Means for the Future
We are excited and proud to share that this study demonstrates that a variety of approaches, including lifestyle medicine interventions, exist to successfully deprescribe glucose-lowering medications in a safe and effective way. This insightful work shows the importance of lifestyle medicine, and just how successful this methodology can be when prescribed and adhered to faithfully.
Thank you to Dr. Sal and the full team of medical experts who made this research possible. We are thrilled to see you further prove the validity of solutions like Pivio, and educate the general public on how significantly lifestyle medicine interventions can transform lives!