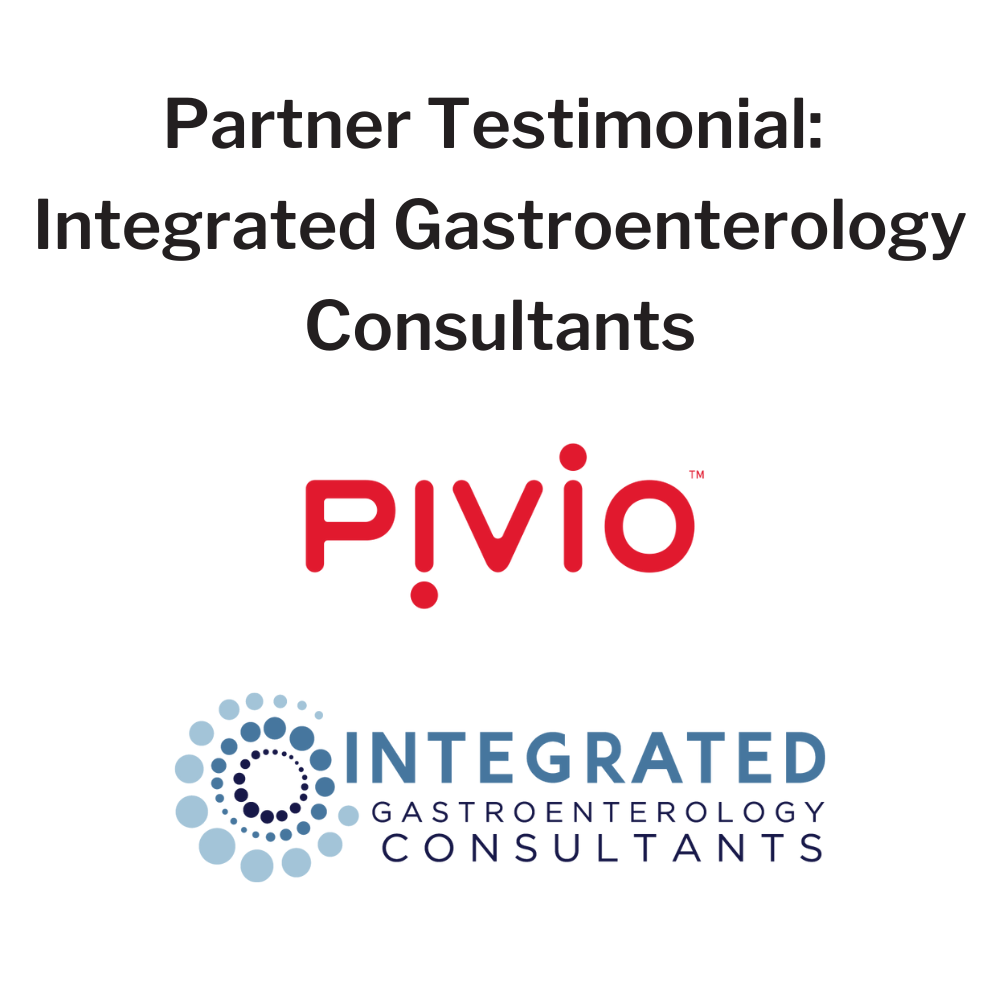 In the spirit of expressing love and gratitude this month, we are featuring another fantastic partner that has joined the Pivio experience: Integrated Gastroenterology Consultants (IGIC). Providing comprehensive, patient-centered gastroenterology care, the expert IGIC team addresses all aspects of gut health in the Merrimack Valley and Southern New Hampshire.
Joining as a Pivio partner in January 2022, IGIC has now successfully launched three Pivio cohorts and plans to run many more. The first group of 21 participants "graduated" from Pivio in November 2022, and two cohorts are currently in progress (one in-person, the other virtual) with a total of 34 participants planning for graduation this April.
Pivio Participant Experiences
IGIC participants have generously shared their stories about the Pivio solution, and how it has impacted their lives. Here are just a few of the many testimonials they've shared:
"The Pivio program has been life changing for me. I am eating mostly whole grain, plant-based foods now and I no longer have heartburn. I feel so much better. I also walk 30 minutes, 6 days a week, and feel great. I learned the importance of sleep and tools to reduce stress as well as making good habits and S.M.A.R.T. goals. My bloodwork has improved, my A1C & Triglycerides are now normal, and I lost 20 pounds. I am so happy with this program and HIGHLY recommend it."

R. K., IGIC Pivio Participant
"Working with Dr. Rao and Gina Kelley, NP has been wonderful! The group comradery grew to become a confidence building support team that I looked forward to seeing each week. I have learned strategies to stay on track and new ways to snack and go out with friends and eat healthy".

S.R., IGIC Pivio Participant
IGIC Partner Feedback
We are also very fortunate that physicians and leaders within the IGIC organization have shared their feedback on the solution and its transformative results. Below are their thoughts and responses to Pivio:
"Our Fall 2022 cohort was wildly successful with patients making healthy, sustainable changes. Behavior change and habit hacking are hallmarks of the Pivio program. We saw dramatic drops in blood pressure, cholesterol, inflammation and weight in just 10 weeks."

Dr. Supriya Rao, IGIC
"At Integrated Gastroenterology Consultants, we routinely care for patients with obesity, fatty liver, and metabolic disease. Pivio has been an incredible solution to offer our patients and the LMI team has made on-boarding and implementation a seamless experience. Through Pivio lifestyle intervention, we have witnessed our patients reduce their weight, lower their A1C, improve their lipid profile, and decrease their makers of inflammation in as little as 12 weeks. We believe the success is due to the combination of increasing the patient's knowledge base with evidence-based research along with behavior-change science, all in the setting of a healing community environment that provides the necessary resources for success. As a nurse practitioner with over a decade of clinical experience, facilitating Pivio has been one of the highlights of my career."

Gina Kelley, FNP-BC, IGIC
We cannot wait to see continued success for IGIC Pivio participants, and will continue to share updates as upcoming graduating classes complete their journey in April. The entire Pivio team is thankful and proud of the partnership we have created with IGIC, and look forward to many more success stories.
If you are interested in learning more about the Pivio solution and how your organization can be the next successful partner, visit us here. We look forward to learning your group's goals and needs, and how Pivio can support!